No law or ordinance is mightier than understanding ~ Plato
Thank you for visiting Morgan Alteruthemeyer Legal Group.  We are a proudly independent law firm based in Fremantle, Western Australia and provide effective legal and migration solutions to our clients.  You will see that we offer our clients a range of legal services in several spoken languages. Scroll down to the Services section to learn more about the services we offer. Scroll further and there is information on our Team members.
You can also read our Law Updates section if you are interested in knowing more about legal developments that are relevant to our clients.
Should you wish to find out more about us, or the services we provide, please call us or send an email by clicking on the Contact link.
We look forward to hearing from you.
Commercial Law
Commercial Law
To us, being commercial lawyers is not about what we do, it is a state of mind. Our commercial law experience extends to: Corporations law advice; partnerships; leasing; loan agreements; joint venture agreements; franchising; licencing and intellectual property.
While our experience in commercial law is considerable our goal as commercial lawyers is simple – we have to help save you money or help you make money.
Workplace Law
Workplace Law
Whether you are an employer or an employee, work in the government, private or not for profit sector there is always a need for effective and practical legal advice. Our Workplace Law team can assist in areas such as: drafting and advising on employment agreements; providing up to date OHS advice; workplace investigations; court, tribunal and commission representation; resolution of workplace matters and post-employment restraint issues.
Where possible we offer fixed fee arrangements to our clients requiring our assistance in Workplace Law. For more information on our fee policy please click here.
Migration to Australia
Migration to Australia
The laws regarding migration to Australia are constantly changing. Our skilled migration team ensures that advice given is up to date and reflects the most recent migration requirements. Over the past 20 years we have successfully helped numerous individuals, families and businesses to achieve their migration goals.
Our migration services include: advice on prospects and strategies for all classes of visas; preparation and lodgement of migration applications; and particularly assistance with employer sponsored migration. Where possible our migration services can be provided both within Australia and prior to travelling to Australia. Before we undertake any migration services we will consider your case and advise on your options. You will then be given a fixed fee offer for the entire process.
For further information on the migration services provided click here.
We offer multilingual services to our clients. To find out more about our multilingual services click here.
Debt Control
Debt Control
Strong cash flow management is essential to all successful businesses. We are experienced and successful in assisting multi-national companies and small businesses to manage and recover debts owed to them.
There is never a 'one size fits all' approach to Debt Control so if you have a debt recovery problem call us to discuss a solution suitable for you.
Building & Construction
Building & Construction
We have acted for home builders and home owners to assist with project developments, building copyright issues and building complaints. Where possible we attempt to resolve disputes between the parties at an early stage but if a dispute does progress to the Building Commission, State Administrative Tribunal or Court we are able to conduct the entire process from mediation through to judgment after a trial.
Our commercial lawyers will be able to provide advice at all stages and should be contacted to discuss the establishment of the building contract even before a dispute occurs. In building and construction a clear, well prepared agreement between the parties is usually the secret to a completed construction with no disputes and all parties getting what they bargained for.

Lifecare Law
We have introduced the term Lifecare Law as we believe this is an apt description of the services we provide relating to legal issues which will at some time affect you and people close to you.
Our Lifecare Law services include advice and assistance with: Wills; Enduring Powers of Attorney; guardianship; inheritance claim; instructions by executors; those persons passing away without a Will; family trusts; testamentary trusts; property co-ownership; life tenancies; and retirement home issues.
Should you have a query regarding these services or any other Lifecare Law issues then please contact our Lifecare Law team on 08 9336 7511 or email us at lifecarelaw@ma.legal.
Court Representation
Court Representation
All lawyers at Morgan Alteruthemeyer Legal Group are experienced in acting for clients in the Supreme, Federal, District and Magistrates Courts as well as appearing in various State and Federal commissions and tribunals.
Please call us or send us an email to see how we can assist you.
Liquor Licensing
Liquor Licensing
We provide legal assistance to established licensed venues in dealing with issues arising under the Liquor Control Act 1988 (WA) as well as advising and co-ordinating new liquor licence applications.
As our clients include restaurants, resorts, small bars, hotels and liquor stores we are sure we will be able to assist with your liquor licence requirements.
Sale of Business
Sale of Business
We offer a complete range of legal services relating to the sale and purchase of businesses. Our services include: contract drafting and advice; due diligence assistance; business settlements; and project management of the transaction.
Don't wait until after a contract has been entered into to get legal advice. Your legal team should be in place before any agreements are signed.
Property Law & Settlements
Property Law & Settlements
With the recent introduction of e-settlements in Western Australia the way settlements are now conducted has changed forever. What we have not changed is the service we provide to clients relating to property settlements, sub-division settlements and pastoral leases.
Nadja Alteruthemeyer heads up our Settlements Team and prides herself on providing exceptional personal service to her clients. Please call or email Nadja to discuss your settlement requirements. Before we undertake any settlement services you will be given a fixed fee offer for the entire settlement process with no hidden extra costs.
We can also assist with drafting property sale and purchase agreements.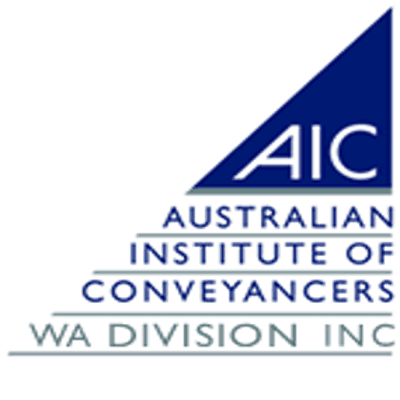 Social Media & Privacy Law
Social Media & Privacy Law
The rise and rise of social media presents both challenges and opportunities for businesses and individuals to communicate on a scale the world has never experienced. To take advantage of the opportunities that social media offers, businesses should obtain up to date legal advice on how social media can impact on their business, clients, staff and on their own internal privacy obligations.
We have experience in advising and preparing social media policies as well as advising on privacy obligations.
Strata Title
Strata Title
Western Australia has seen a dramatic increase in strata title properties both commercial and domestic. Our strata title services range from drafting strata plan management statements, arranging new titles for strata plan sub-divisions, advising developers in strata plan developments and representing strata owners.
Obtaining proper, clear, legal advice is the secret to a successful experience with strata properties and developments. Our commercial team will be able to answer your questions and ensure that you understand all the aspects of the strata title venture into which you may be entering.
Multilingual Services
We are pleased to offer our clients a range of multilingual services.  Our team are able to communicate in the following languages: Europe – English, German, Spanish, Macedonian, Serbian.  South East Asia – Mandarin, Cantonese, Bahasa Melayu (Indonesian), Japanese and Hokkien.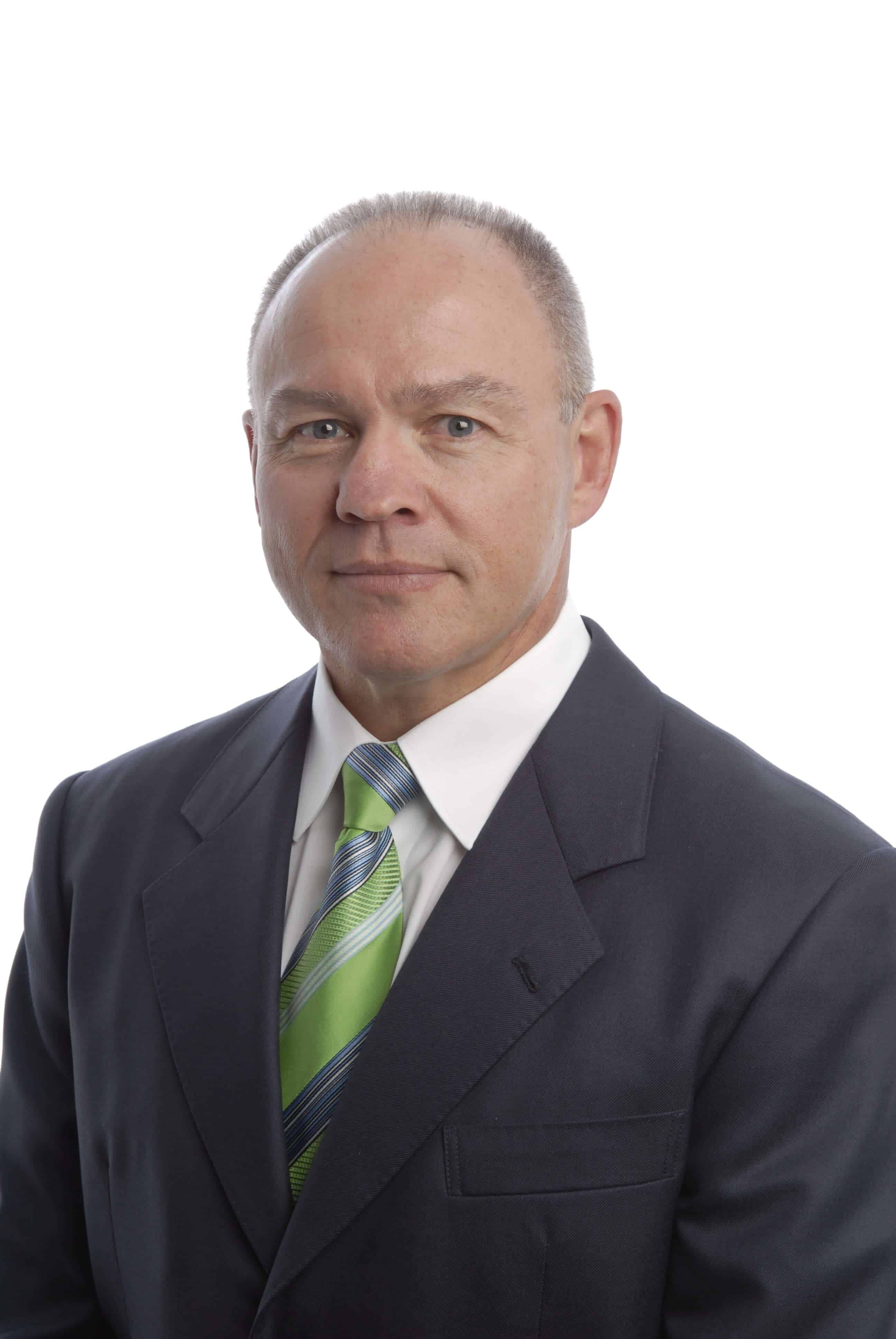 Stefan Alteruthemeyer
PRINCIPAL
Stefan Alteruthemeyer
LLB, Public Notary, Migration Agent (MARN 9687387)
Barrister & Solicitor Admitted to the Supreme Court of Western Australia and High Court of Australia
Stefan is our most experienced lawyer and migration agent.  As a commercial litigator for over 25 years Stefan is committed to providing robust, incisive and practical legal advice.  As a migration agent for over 16 years Stefan is very aware of the everchanging nature of migration policy and regulations and their impact on prospective 457, family or business migration visa applications.  Being fluent in German allows Stefan to also provide legal and migration assistance to members of the German community.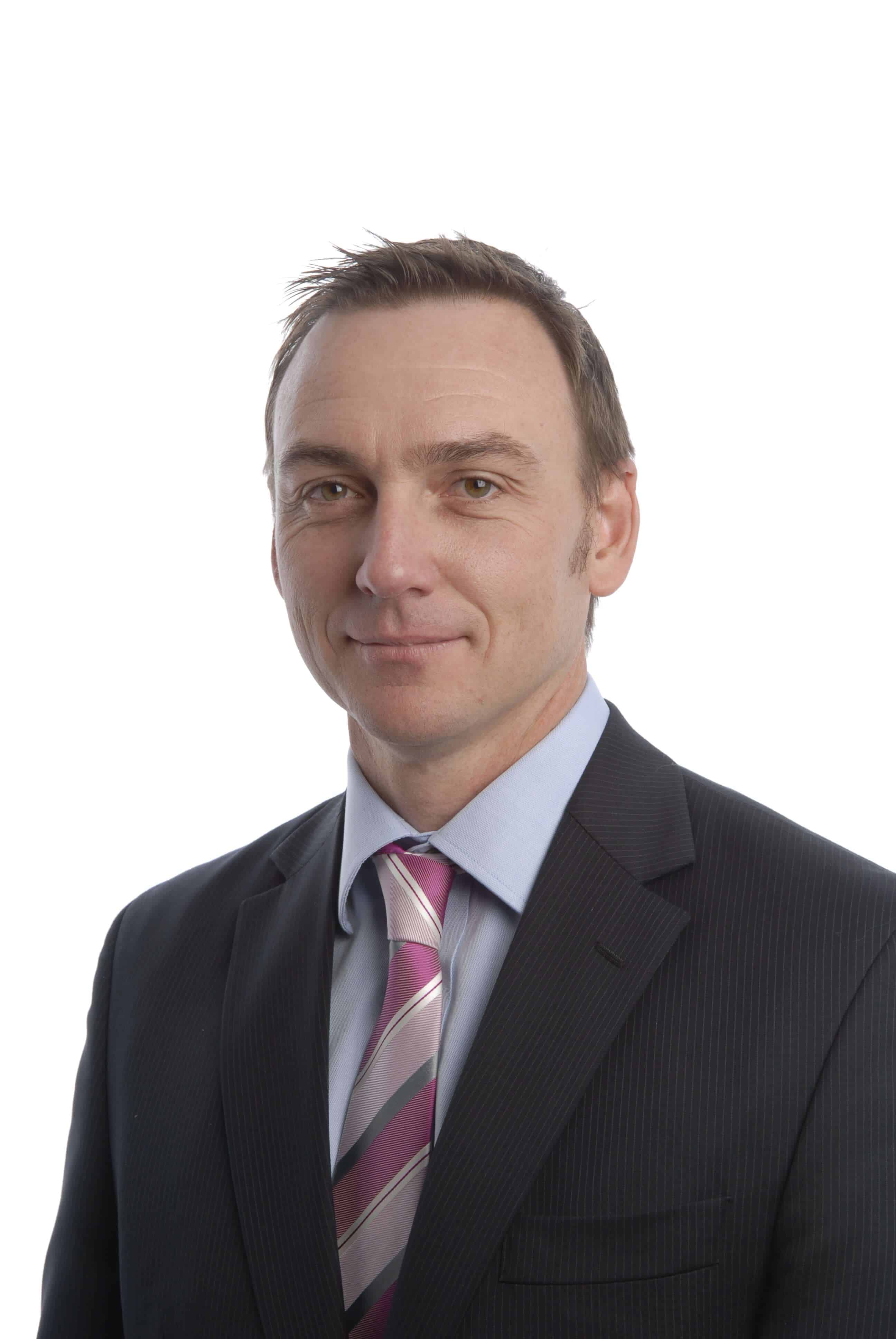 Matthew Morgan
PRINCIPAL
Matthew Morgan
LLB, BA
Barrister & Solicitor Admitted to the Supreme Court of Western Australia and High Court of Australia
Matthew heads up our broad range commercial division which provides advice to clients in building and construction, hotel and leisure, management consultation, fashion, product design and manufacture for both Australian and multi-national companies. In working with clients Matthew believes that his role as a lawyer is to provide clear and direct commercial advice to clients based on a sound understanding of a client's business and their objectives.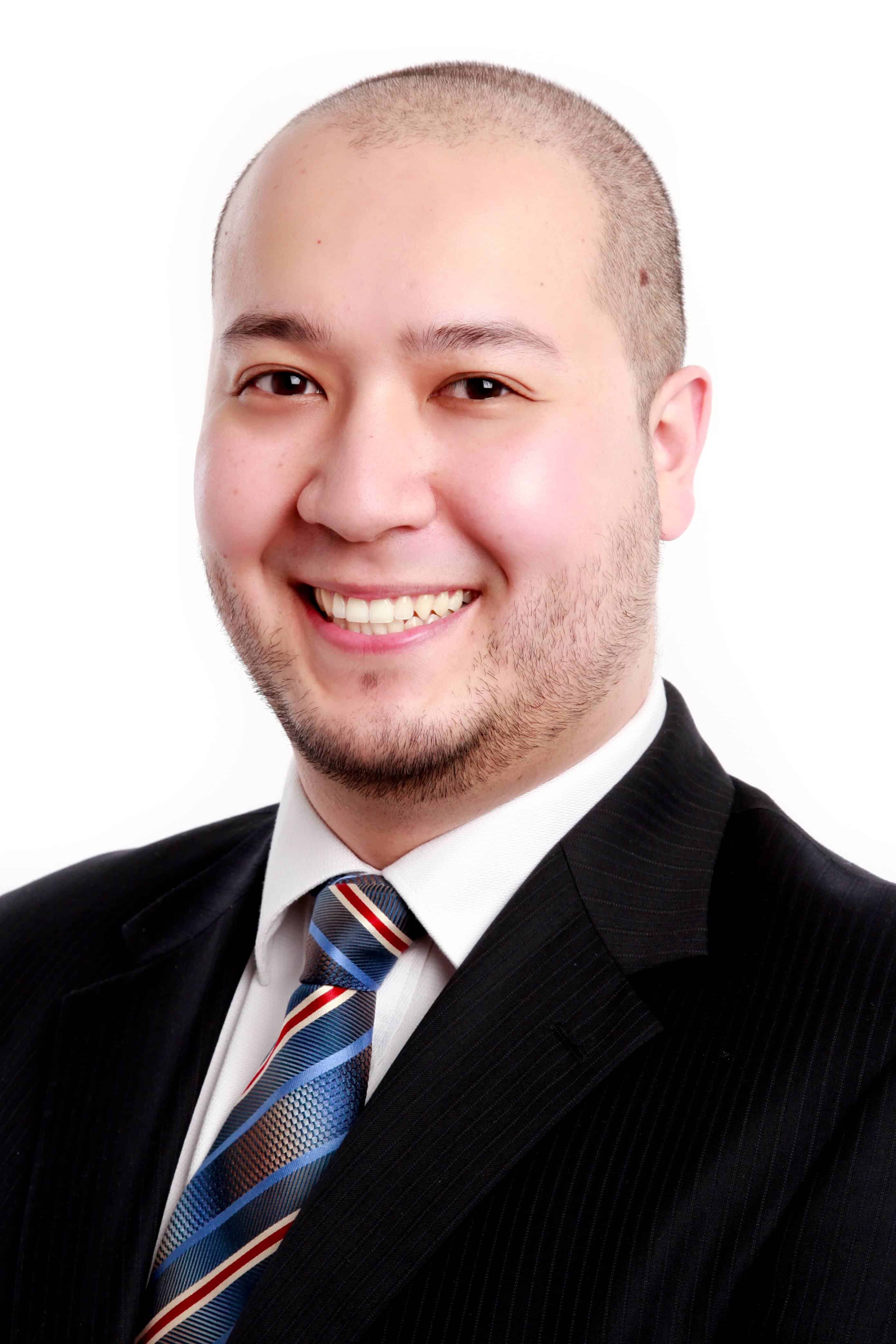 Spencer Lieberfreund
PRINCIPAL
Spencer Lieberfreund
LLB
Barrister & Solicitor Admitted to the Supreme Court of Western Australia and High Court of Australia
Spencer joined us as an Articled Clerk in 2006. Now, as a Principal and senior practitioner, Spencer's areas of practise cover criminal law, civil litigation, building and construction, dispute resolution, debt recovery, mediation and both contested and non-contested estate administration matters. Spencer regularly appears in the Federal Court, Supreme Court, District Court and Magistrate Court.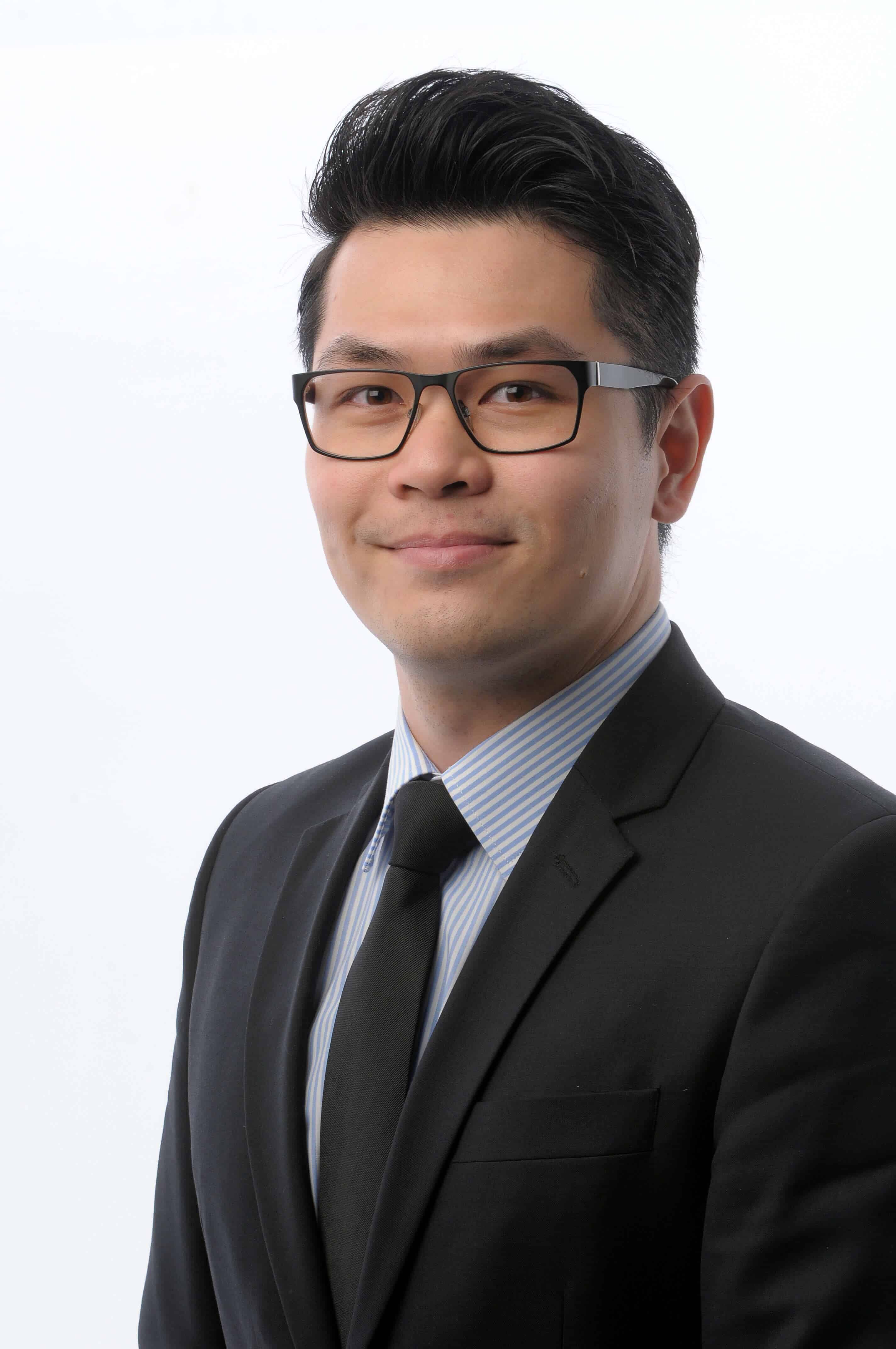 Charles Lai
SOLICITOR
Charles Lai
LLB
Barrister & Solicitor Admitted to the Supreme Court of Western Australia and High Court of Australia
Charles offers contract and commercial law advice across a broad range of areas of commercial practice. He is particularly passionate about commercial and property law. His commercial law experience includes advising clients on property law, leasing, trusts, loan and securities arrangements, debt recovery, aspects of corporations law, shareholder agreements, liquor licensing, and sale of business matters.
He enjoys guiding clients to achieve their desired business goals by taking a pragmatic approach, working with clients and other professional advisers and providing them with practical solutions. He offers clear and tailored advice to suit the circumstances of the clients, while being focused on their commercial objectives. When commercial disputes arise, Charles assists clients to reach a commercial resolution, rather than following the path of litigation which is costly and time consuming. He finds the most rewarding aspect of his work is achieving the best possible outcomes for his clients.
Charles is fluent in Mandarin, Cantonese and Malay Language (Bahasa Melayu).

Yvonne Yap
JUNIOR SOLICITOR
Yvonne Yap
LLB
Barrister & Solicitor Admitted to the Supreme Court of Western Australia and High Court of Australia
Yvonne began working with Morgan Alteruthemeyer Legal Group in late 2015, prior to her admission as a legal practitioner in early 2017.
Yvonne is able to handle issues from negotiating an agreement, to settling disputes and all the way through the litigation process to judgement at trial. As a commercial lawyer, Yvonne is well-versed in tailoring solutions to her customers. She understands that the needs of each client differ according to their situation and goals. Due to her litigation experience, Yvonne is also able to clearly guide her clients through the litigation process. Importantly, Yvonne takes care to highlight both the benefits and risks of litigation, and her clients will always be informed of what to expect in dealing with their matter.
Yvonne regularly advises clients in relation to multiple areas of law, including commercial, employment, property building and contractual matters.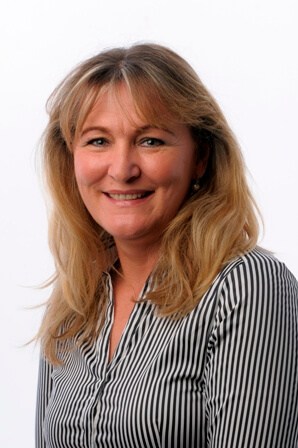 Nadja Alteruthemeyer
LICENSED CONVEYANCER
Nadja Alteruthemeyer
Nadja is a Licenced Conveyancer and is responsible for providing Settlement Services for our clients. Settlement services are being revolutionised by the introduction of electronic settlements. Nadja believes that while electronic settlements will simplify some areas of the settlement process the personal service she provides is an essential element to delivering successful settlement services to our clients.
Law Updates
From time to time we issue a Law Update on areas of law which we think are of interest to you.  We aim to keep the Law Update brief and relevant to you.  If you wish to get on our emailing list to receive the Law Update please send us an email and we will take care of the rest.
Detailed below is a selection of recent Law Updates.
How We Charge
Before we start, and while we work with you, we make it a priority that you are fully informed of how you are charged for the legal and migration services we provide.
Our written Costs Agreement complies with the Legal Profession Act (2008) WA and the Legal Profession Regulations (2009).
Where possible we will also provide our clients with the option of Fixed Fee Services or Hourly Rate Charging.
Don't let the issue of costs prevent you from contacting us.  Contact us and let's see how we can help you first.
Contact Us
Morgan Alteruthemeyer
Suite 2
4 Adelaide Street
Fremantle WA 6160
PO Box 1387
Fremantle WA 6959
Ph: +61 8 9336 7511
Fax: +61 8 9430 6117
Email: info@ma.legal